We have been invited to introduce Symflower at the Founder's Breakfast of the Johannes Kepler University Linz. This event took place for the 10th time and attracted numerous visitors.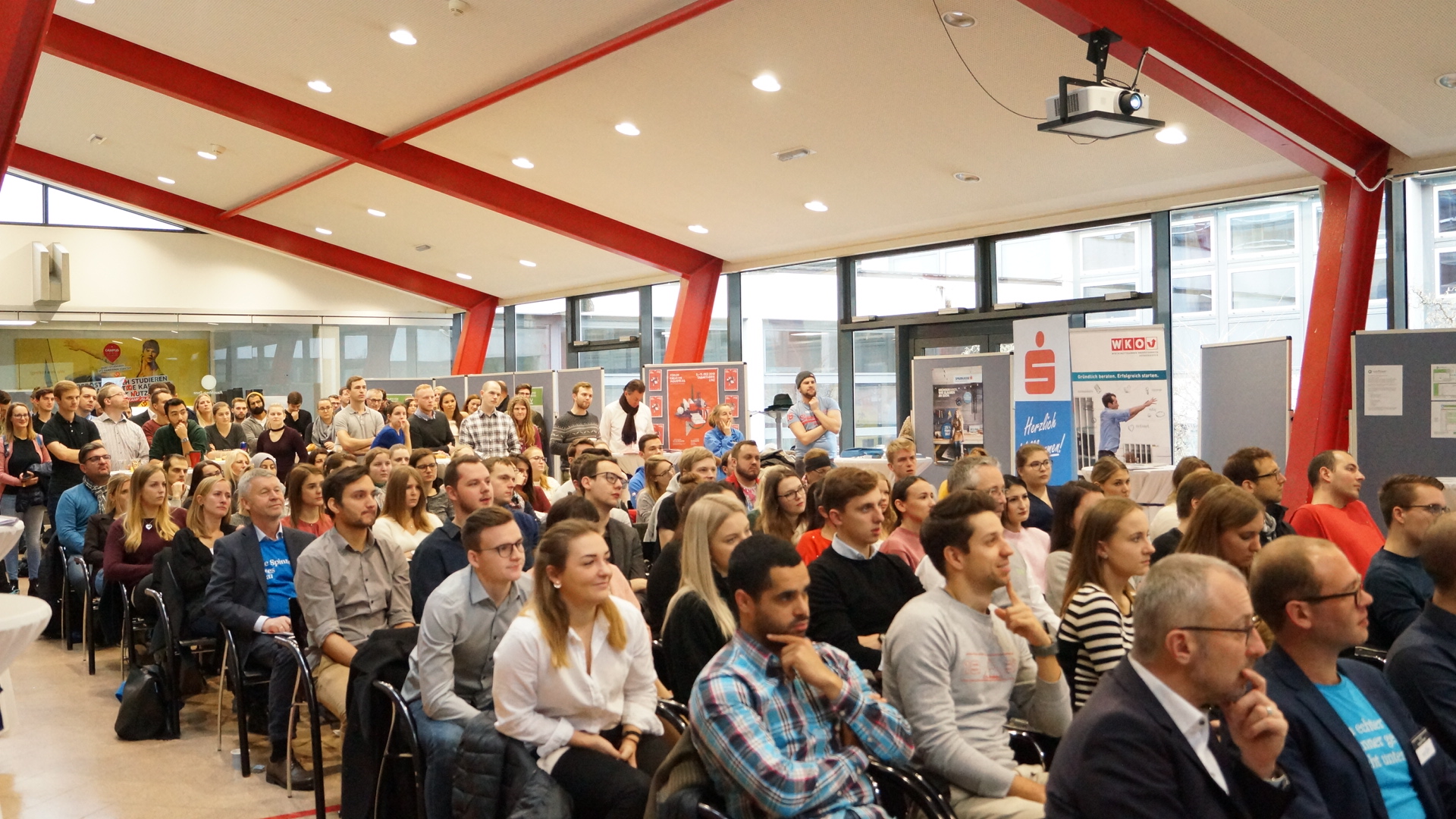 Space for Ideas
The institute for Unternehmensgründung und Unternehmensentwicklung of the Johannes Kepler University organizes once a year an event for people who are interested in starting their own business. The participants of this event have the possibility to obtain impressions of the startup scene and talk to experts from different fields. Furthermore, young innovative entrepreneurs are invited to this established event series, to introduce their company and to share their experiences.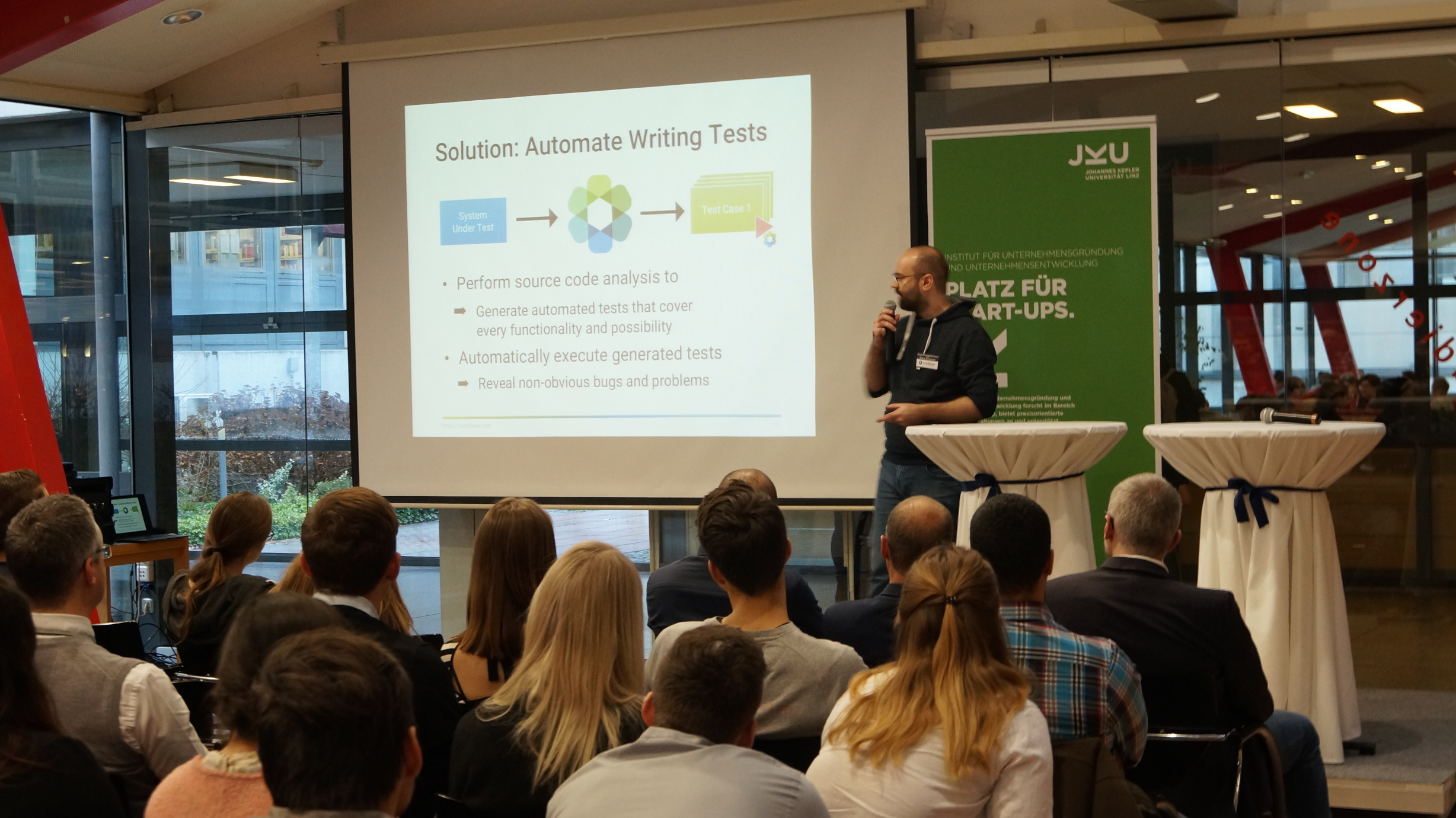 We Share Our Experiences
Naturally, we used this opportunity and shared our experiences with the audience. From the startup process itself to the construction of a sales pipeline. In an open round afterwards, we received some interesting and compelling questions, ranging from our idea to the first customer.
After the lectures the networking started in a relaxed atmosphere over brunch. The participants of the event grabbed the opportunity and approached us. As always, we appreciated the great interest in our product and our company. The most common questions we were asked were:
How did you came up with the idea? → Through our experiences and insights we gained with our work as consultants and software developers.
What were the biggest milestones? → First offer and invoice, first office and first employee.
What would you do differently? → Do not start looking for investors too soon and lots of other things.
We would hereby like to thank the organizers again for the invitation to this great event and wish all participants good luck in realizing their ideas.
To that effect: Stay creative and motivated!