Symflower at the Ingram Micro Top 2019
Innovation meets tradition at the Ingram Micro Top. With it's 17th edition the event has traditional character in the IT industry. Annually the latest innovations are represented in the course of the trade fair. More than 1,600 trade visitors and the "Who's Who" of the information and communications industry gather in Vösendorf. The event pyramid with its 6000m² is an ideal venue for events.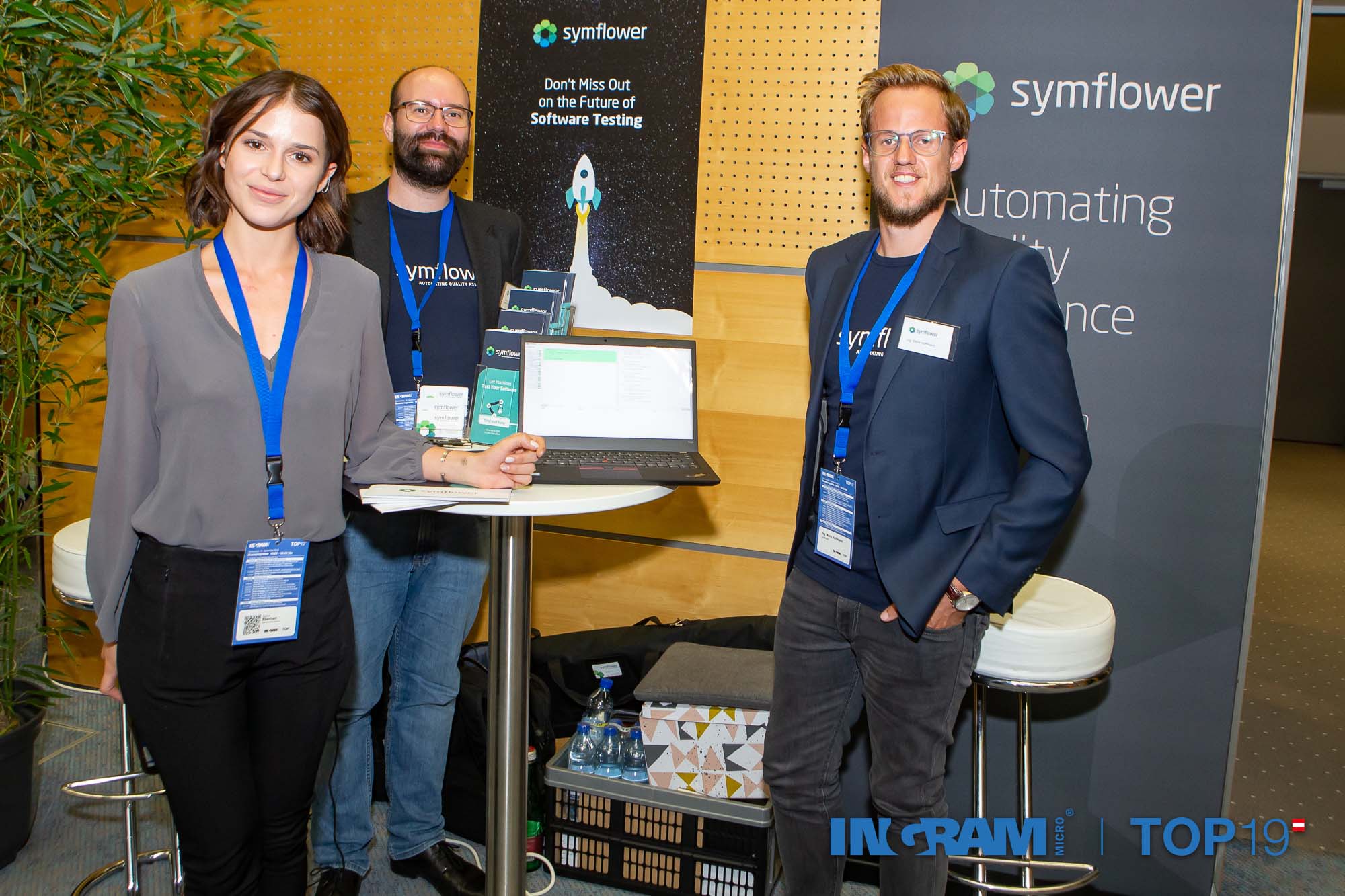 Symflower was also represented there this year. Under the trade fair slogan "For all Summit Strikers" we were able to convince with our unit testing solution. Equipped with our latest advertising materials and product demonstrations, we set off for the Vösendorf event pyramid on the morning of the 19th of September. Having arrived there, we were welcomed by the event team and brought to our stand. The stand was located in a specially constructed showroom for cloud solutions. Already at the beginning we were introduced to the other representatives of the participating companies. This was absolutely helpful to get in touch with different personalities.
In the course of the fair we had the opportunity to have very interesting conversations with various representatives of well-known companies. Through our demonstrative ROI calculation, we were able to give them an insight into the enormous burden caused by faulty software. Many were impressed by the potential of our product and how the efficiency of software development can be increased many times over.
A special thanks goes to the organizers of the event. Due to the excellent support during the fair we felt extremely comfortable. We already have the Ingram Micro Top 2020 on our radar and are looking forward to the event.