Symflower looks back at the #MWC19. After 8 weeks we have finished our post-processing and are able to look back on a successful and exciting Mobile World Congress 2019. Let me start by concluding that we will definitely come back next year.
Under the slogan: "This is what we are waiting for", the four-day trade fair started in the Catalan metropolis. With more than 109 000 visitors from 198 countries the Mobile World Congress Barcelona was a great success. More than 2400 companies participated, including Symflower. Our founders, Evelyn and Markus, share their impressions in the following interview.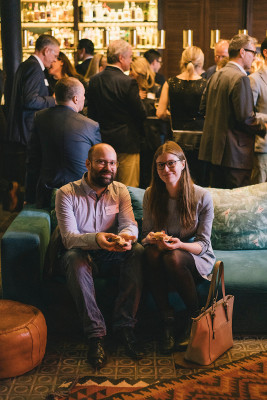 The Mobile World Congress is one of the largest trade fairs in the IT industry. What were your impressions when you entered the exhibition ground for the first time?
Evelyn: The MWC has already been a household name to us, but we were not aware in what dimensions it is organized. We initially noticed the extend of this event at the arrivals hall of the Barcelona El Prat Airport. There we were piloted with innumerable other participants to collect the entrance pass to the MWC. Approximately 30 MWC employees were engaged with the briefing of arrivals and distribution of badges.
Markus: The event itself was also very impressive, I have never experienced a trade fair of this scale in Austria. Furthermore, the organization impressed us, we were for instance surprised by how impeccable the mass of visitors were passed through the security checks.
Of course, a trade fair of this scale offers a lot of possibilities. How have you approached the congress?
Evelyn: Before the MWC we looked at which companies exhibited there and which are especially interesting to us. It was possible to arrange some face-to-face meetings through the platform of the organizer. But also the brokerage event at the congress helped us a lot. The aim of this separate event is to connect suitable businesses and to create a basis for future cooperation.
What did you invest in advance of time and materials?
Markus: I would estimate that we spent about two weeks for the preparations. Our colleague, Mario, was concerned with the pre-selection of potential customers and worked out suitable texts for advertising materials. We also adapted our flyer in a team and advised a strategy on how to best attract attention to our company.
Summary, what could you gain from the MWC and what has particularly impressed you?
Evelyn: The participation at the MWC was absolutely worth it for Symflower. For myself, I was very impressed by the interest of the other exhibitors in our product. We have met interesting personalities and some very promising conversations. However, at the next congress, I will book the hotel earlier than for this one.
Markus: For the next events of this size we will definitely invest more time and be determined to be even better booked during the fair. The one-on-one interviews with companies turned out to be extremely efficient.