After 18 months in the Tech2b startup incubator, it is time for us to move to our own office. We really enjoyed our time at Tech2b and we wish our mentors and colleagues all the best. Thank you for the pleasant and informative time.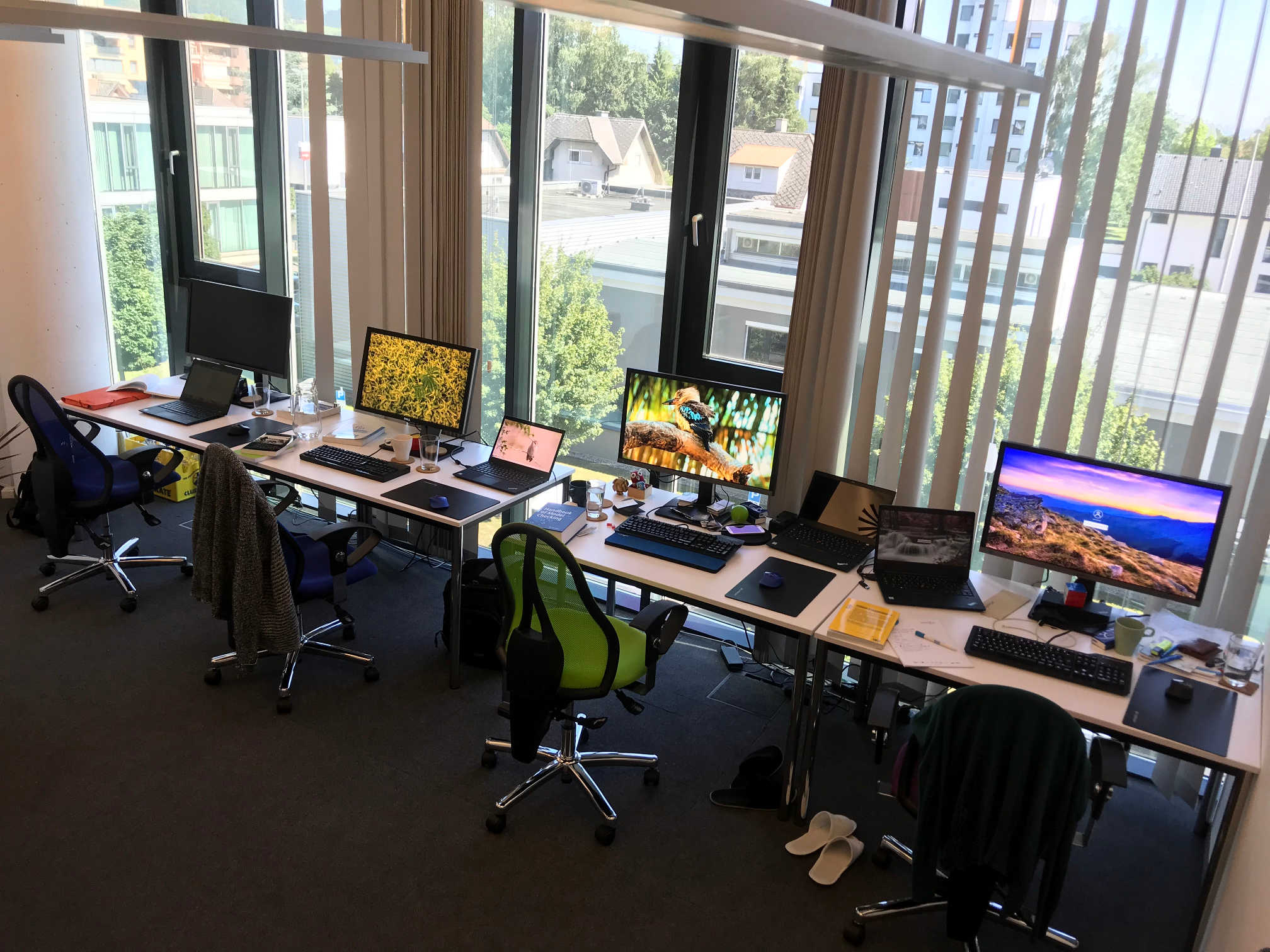 The search for a suitable office has been more elaborate than expected. In the end, it took us several viewing appointments to get a new office just a single building complex down the road. From now on, we welcome our customers and partners in the Techcenter building A at the Linzer Winterhafen.
The Techcenter was launched in 2002 and offers businesses and founders a wide variety of office space options. The modern infrastructure and perfect office size were crucial for us. Perfectly equipped conference rooms and co-working-spaces, which we can use, have affirmed our decision. With around 40m² we can now provide our employees enough space and also have room to grow. After the first visit of the new office, the planning and arrangement of the workplaces started right away. A couch, as well as a reasonable espresso machine, for the creative break, were highly anticipated by everyone. Here are some impressions what we did so far:
Tell us what you think about our new office: Write us on Facebook and like our page.
From now on Symflower can be found at the Techcenter in Hafenstraße 47-51 / Building A / Stairs 4 / 2nd Floor.